I've had a weird Bill and Ted brainworm recently and couldn't get this idea out of my head! Finally I just gave in and made it.
It's felt stitched to linen fabric and stamped with my trusty alpha letters! It turned out more "bogus" than "excellent" but at least I've rid myself of the brainworm.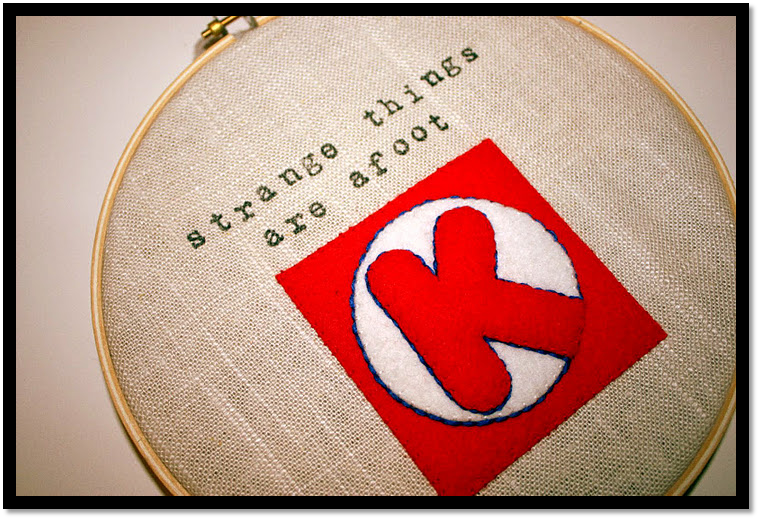 In case you have no idea what I'm talking about...
http://www.youtube.com/watch?v=1DsFMJQHbMs
Thanks for looking, dudes.
San Dimas High Football RULES!!