The Seattle sun is finally warm, the smell of BBQ is in the air, the sound of the ice cream truck can be heard around the corner, the dogs are playing in the sprinkler... and I'm crafting for Christmas!
I recently participated in a Christmas ornament swap with some of my fellow moderators over on Craftster. It was so fun to get into the holiday spirit in the middle of the summer!
I made these gingerbread embroidery hoops for my ornaments. I was inspired by a similar design I saw in the book, Fa La La La Felt. I stitched the ginger boy and girl onto a dark blue felt and then used my sewing machine to zig-zag stitch that to linen fabric.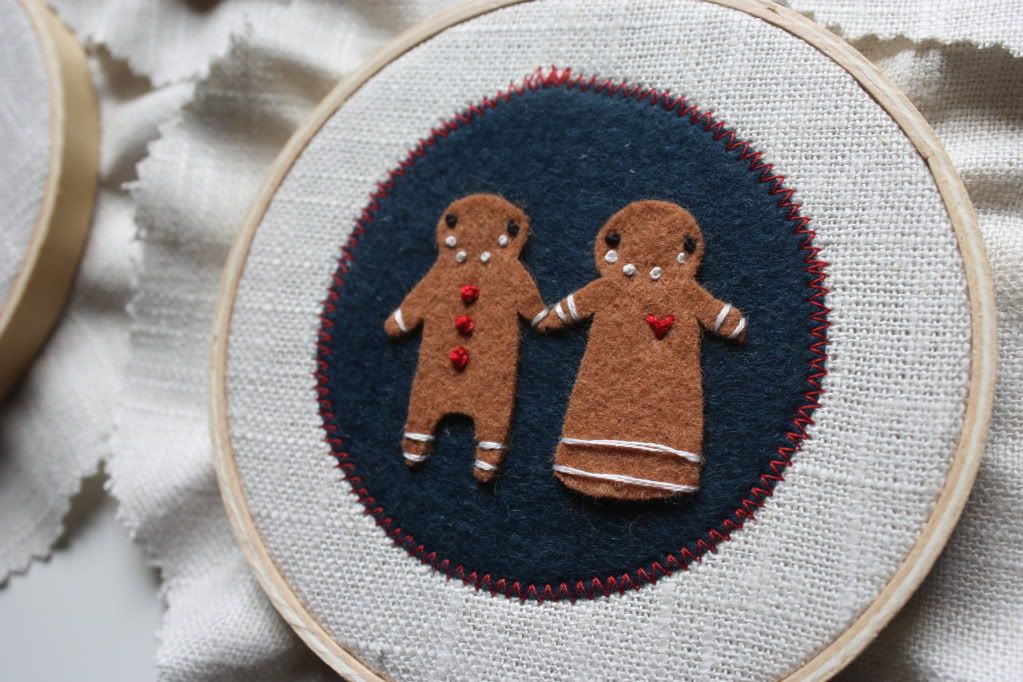 I made quite a few!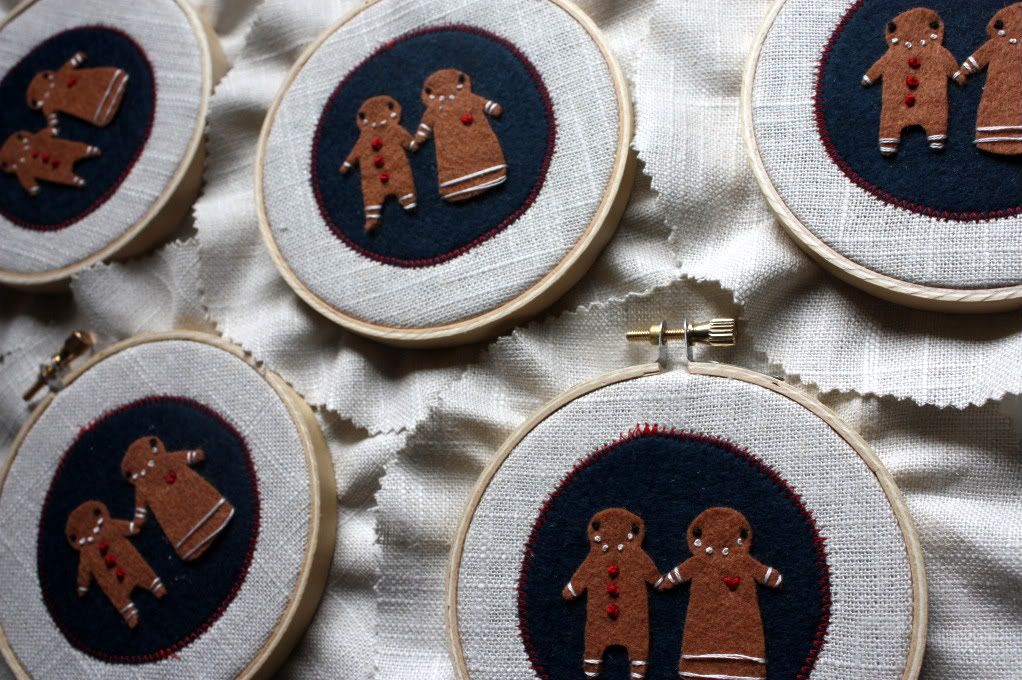 I wanted to put the swap name and year on the back of the ornament so my moderator pals could remember the fun we had when they hang the ornament each year! I stamped the name onto a grocery bag and zig-zag stitched it to a piece of green felt.
I've already received one fantastic ornament and I'm excited to see what the other mods came up with!