I made this
Something Lacy Shrug
for my partner in a recent swap (hope she's not peeking!!). It's several sizes too big for me but I'm hoping it will be just right for her. I used Amy Butler Rowan Belle Organic DK yarn which is a 50/50 cotton wool blend. I loved working with it and am glad I snagged a couple extra skeins so I can make something for myself.
I'm calling this the camera shy shrug because I couldn't get a decent picture of it despite snapping through nearly a whole memory card worth of shots!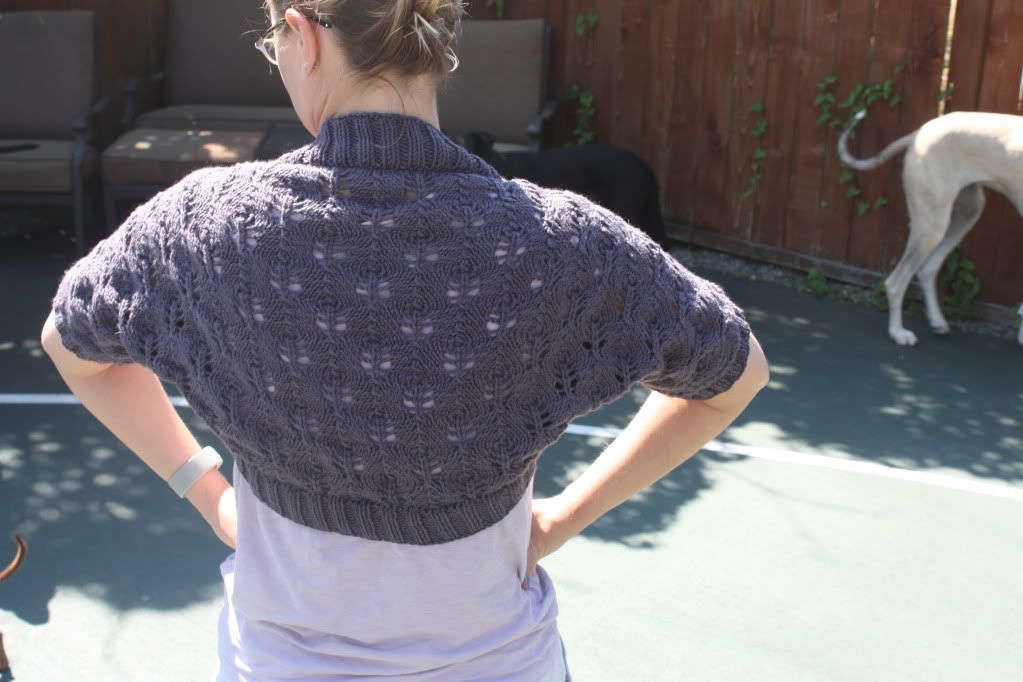 The lacy pattern reminds me of peacock feathers. I'd love to make this again using a variegated yarn of blues and greens.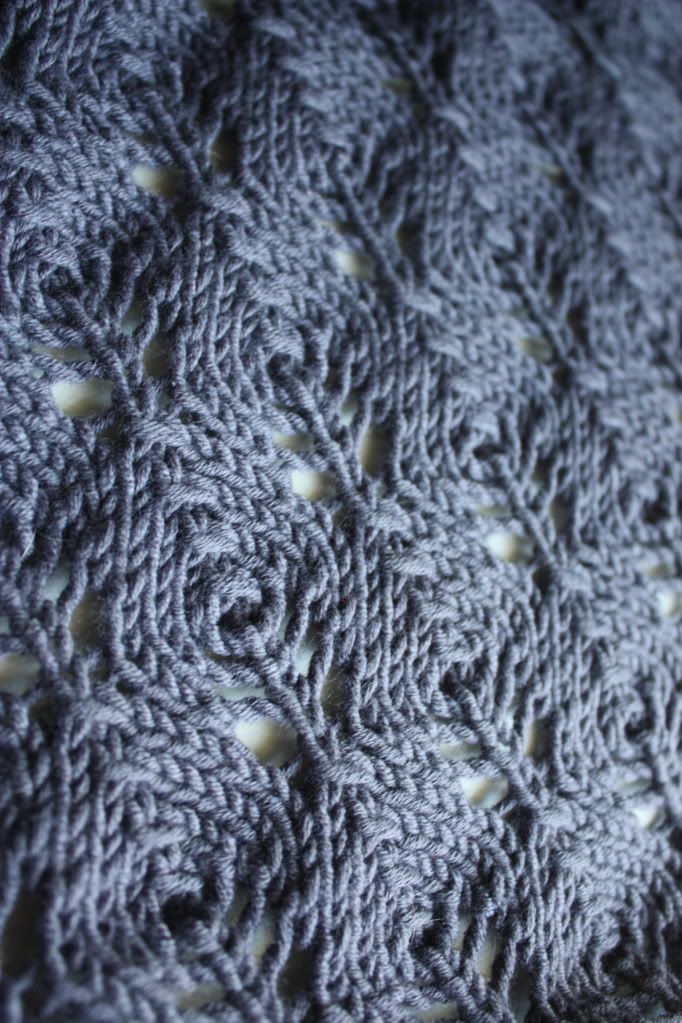 Thanks for looking!!
AND don't forget that there is still a week to enter my
Sublime giveaway
. Thank you for all of the lovely comments left so far. I can't wait to pick a winner!