I saw this pattern in the book
I Love (heart) Patchwork
and fell head over heels for the concept of a perpetual calendar. Not only is it cute but it's green (in more ways than just the color)! This calendar can be used again and again, year after year, eliminating the need to purchase paper calendar.
The calendar base came together pretty easy but the fabric covered buttons were a bit of a pain. It was fun picking all the fabrics though! I used twill tape for the months and my trusty alphabet stamps for all the letters and numbers.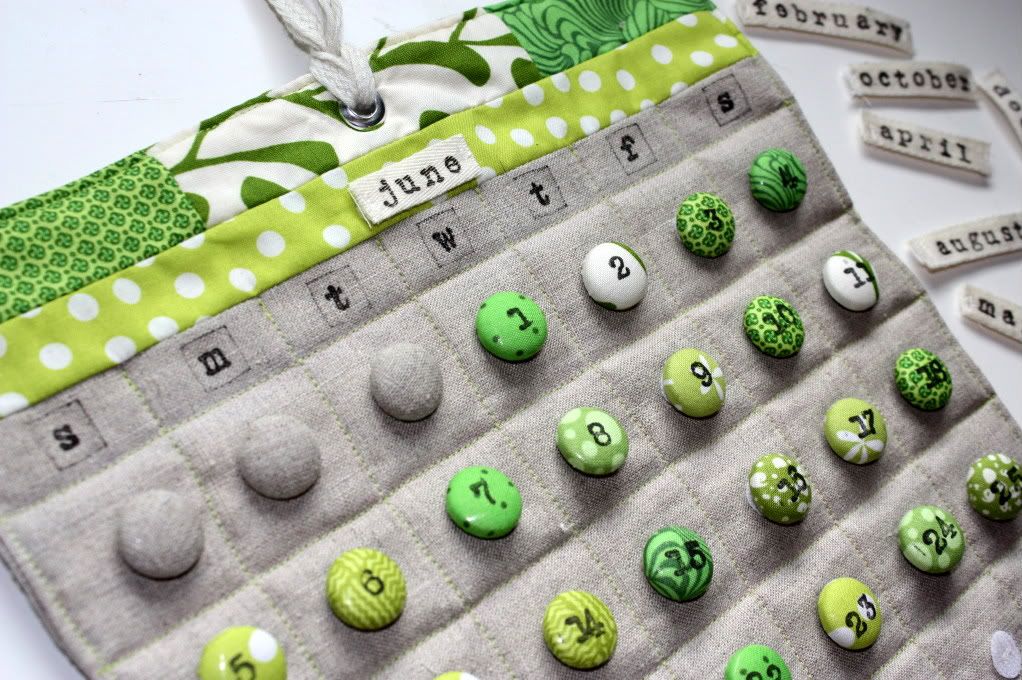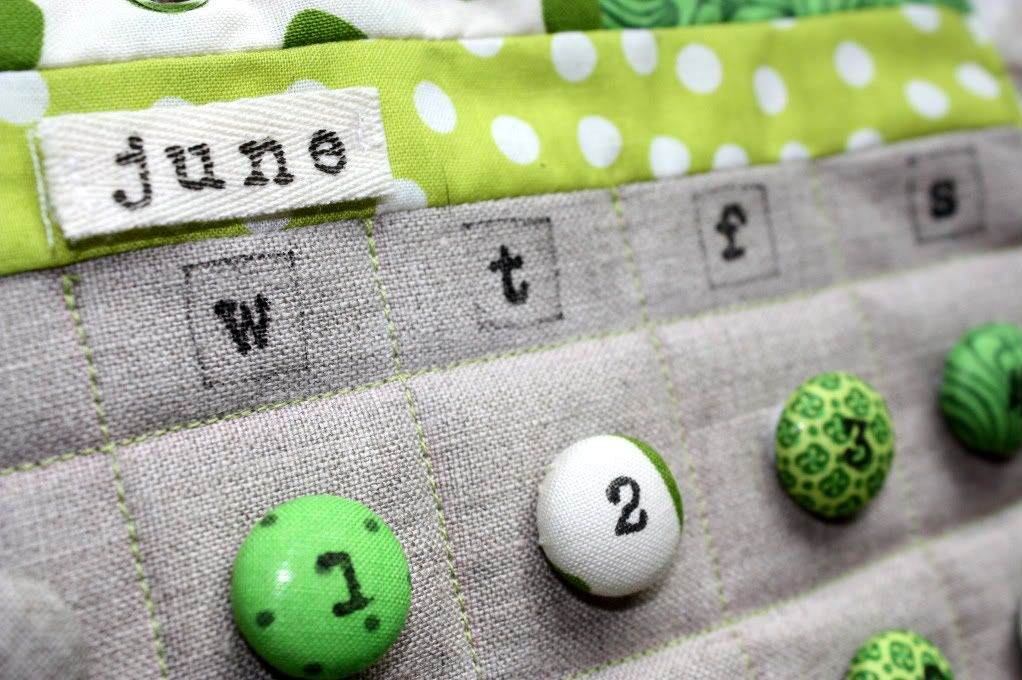 It wasn't until I put all the numbers on for June that I realized not every month has 31 days. Derrr. Unfortunately I was out of fabric covered buttons so I just used a normal button as filler. Can you spot it?
I think it would be fun to make some additional buttons with stamps of crowns to mark special birthdays or little gifts to mark holidays!